Test details
Eligibility
Class VII, VIII, IX, X, XI & XII Studying Students
Online Exam Timing
10:30 AM - 6:30 PM
(Students can give the exam anytime during the login window)
Offline Exam Timing
10:30 AM to 12:30 PM
(At the Selected Aakash Centre)
Free Registration
Exam is free for all students
LAST DATE
The last date of receiving the duly filled AKTHE Registration Form by post or by hand is by 6:00 pm on 18th August, 2022 (Thursday) at the nearest Aakash Srinagar Centre.
RESULT
24th August, 2022 (Wednesday)
How to Enroll
About AKTHE
Aakash Kashmir Talent Hunt Exam (AKTHE) is a national level scholarship exam that helps students to take the first step towards their goal of becoming a doctor or an engineer by providing them with an opportunity to get up to 100%* Scholarship and Cash Awards. AKTHE helps students to know their potential at All India Level and prepare under the expert guidance of Aakash BYJU'S India's trusted name in coaching offering the best of both classroom & online learning experience, AKTHE 2022 will be conducted in both Online & Offline modes.
Up to 100%* Scholarship
Cash Awards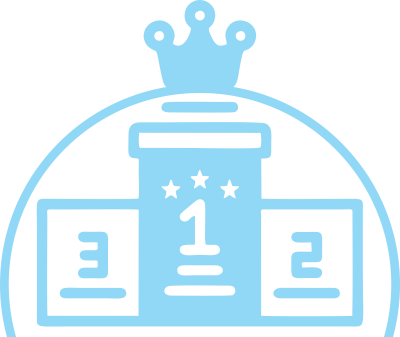 Know Your Potential
*T&C Apply
Scholarship Details
Enter your mobile number and enter OTP

Submit your details and complete the payment

Fill the required details to complete your registration

Get your AKTHE 2022 Admit Card on successful registration
33+ Years of providing focussed & result-oriented test preparation
200+ Centres across India to help you prepare in your city
2200+ faculty of experts to teach, mentor & guide you
85,000+ Rankers in NEET & JEE
World's largest Education technology company with over 10 crore students
Conceptual clarity through high quality videos
Cutting-edge technology to help you practice & prepare better
AKTHE Success Stories


Hello Friends, My name is Chirag Falor. The institute supported me a lot and I want to give credit to management who provided all the required facilities and to faculties of Aakash who were experts of their subjects.
Chirag FalorAIR 1, IIT-JEE(Advanced) 2020
4 Year Classroom Student

Faculty at Aakash is extremely caring and hardworking who make it a point for every student to be equally interactive in the classroom sessions. The management system along with the test programs is a wholesome package for every medical aspirant.
Akansha Singh AIR 2, NEET UG 2020
4 Year Classroom Student
First of all, I would like to thank my parents and family for providing me an opportunity to join Aakash Institute. I am grateful to my teachers who taught me and helped me till date. My teachers brought about the best of my potential, gave me constant support, proper guidance to help me reach my goal. The study material provided at Aakash was very informative and helped me in clearing all my concepts. All the test series at Aakash helped in covering the state syllabus required for NTSE (Stage-I) and timely resolution to my doubts helped me gain State 1 rank in NTSE. Due to the coronavirus outbreak, almost everything has been affected. Amid the lockdown when almost everything was closed, Aakash Institute left no stone unturned in order to ensure that our studies remain unaffected and uninterrupted. Thanks to the team of Aakash for such great support. Last but not the least, Aakash methodology clearly guided me for school as well as competitive exams.
Sarthak Thakre Maharastra State Rank 1, NTSE (Stage-1)
2 Year Medical Course
Success Details